Explore Best Picks
Most loved products for a reason! Our products harness the power of modern Ayurveda to help you visibly improve skin brightness, boost skin glow, reduce hyperpigmentation and transform the texture of your skin
Save 8.75%
Save 8.75%
Save 8.75%
Save 10.0%
Save 16.75%
Save 8.75%
Save 10.0%
What Our Customers Are Saying
The Auravedic Kumkumadi oil works really well. I love it! Everytime I use it, I can feel my skin becoming softer. It's non-sticky and will help your skin look more young and healthy.
The Kumkumadi skin brightening gel is my absolute favorite. Since I have oily and acne prone skin, this product works wonders for me. The gel removes excess oil from my face, is very light and soothing and leaves my skin feeling fresh!
I am totally in love with the Kumkumadi Cream! It's very hydrating, moisturizing and non-sticky and gives me an instant glow! Perfect for all seasons.
Highly recommend Auravedic products to everyone looking to improve their skin texture and reduce blemishes on skin. It has made my skin visibly radiant and brighter. Highly effective and economical at the same time.
Shop our Kits & Combos
Complete your skin glow ritual with Auravedic Kits and Combos for your own skin needs. Get ready to own your new, brighter, smoother, glowing and healthier skin with these Combos made specially for you to give absolute and complete care to your skin.
View all
Save 10.0%
Save 19.65%
Save 10.0%
Save 16.75%
Save 10.0%
Save 10.0%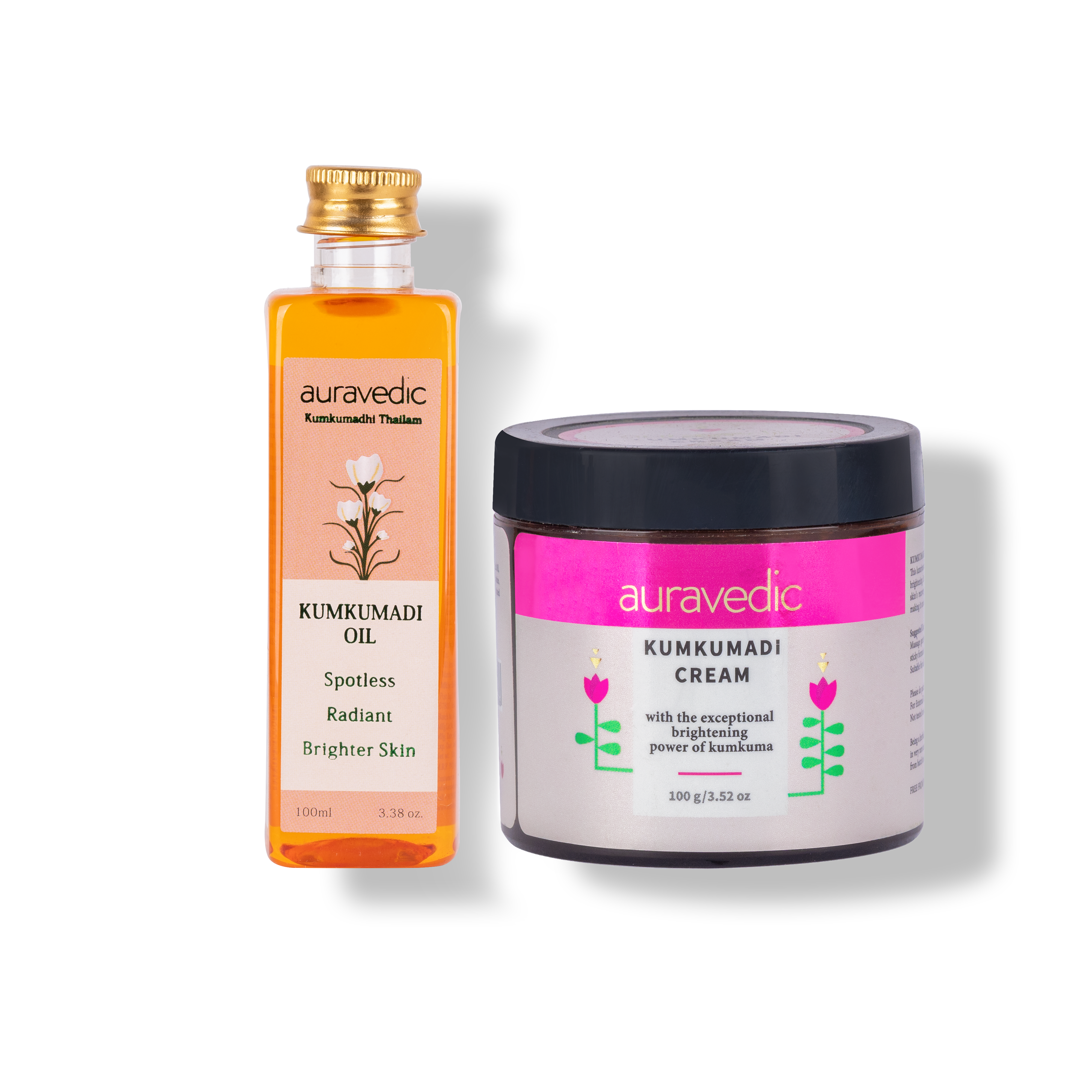 Save 10.0%
Save 10.0%
Save 20.08%
Save 4.38%
Save 10.0%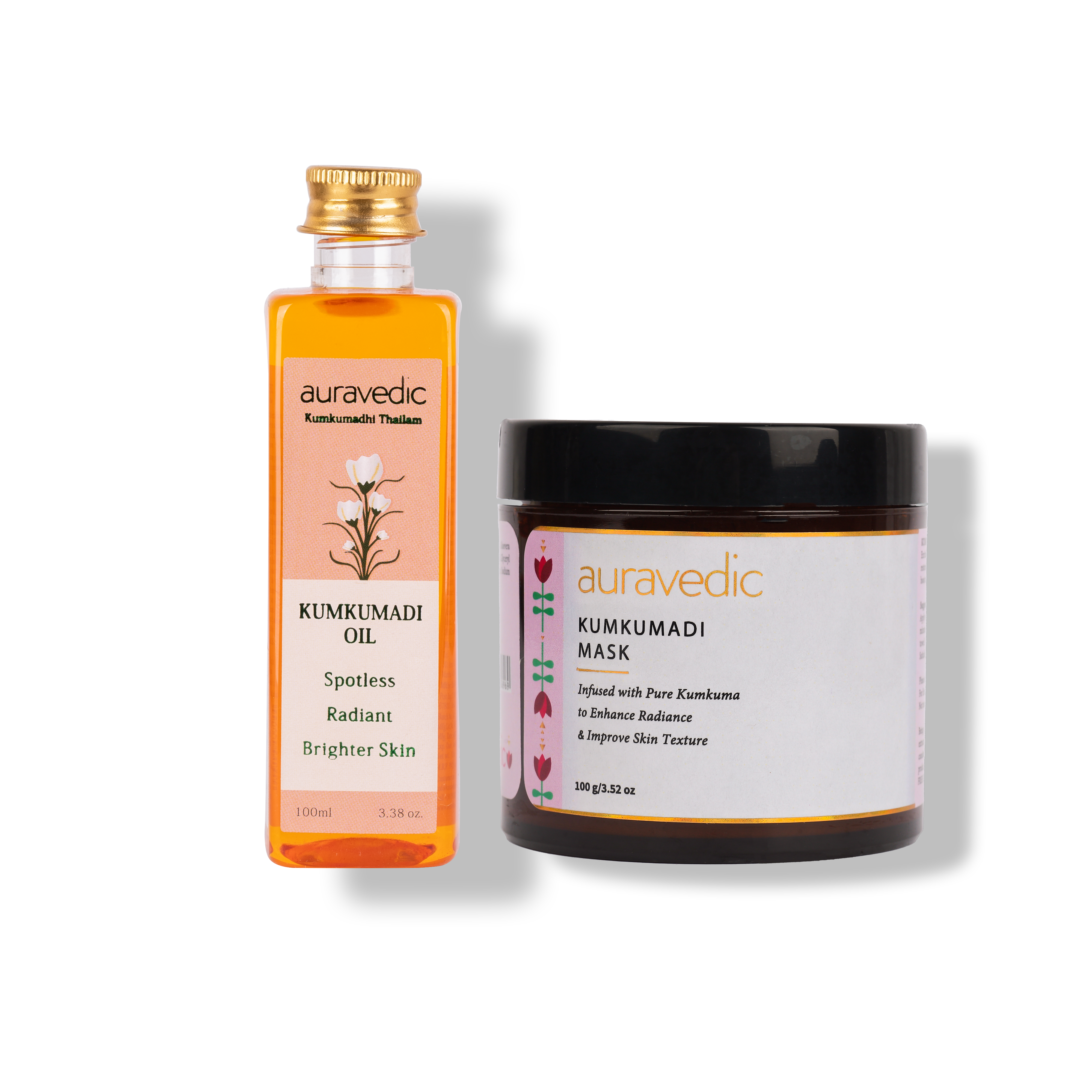 Save 10.0%